1954-1964 Silver Proof Sets 90% Silver Coins In Holders 10 Year Run 11 Proof Set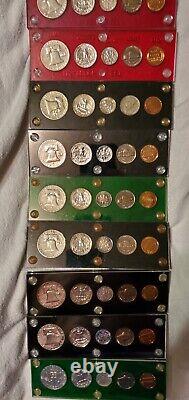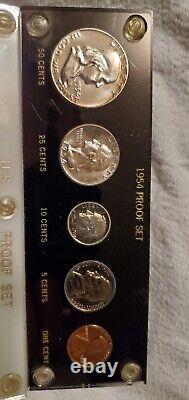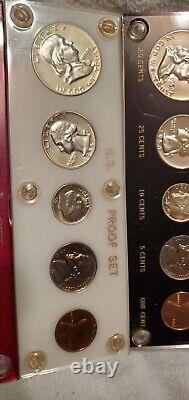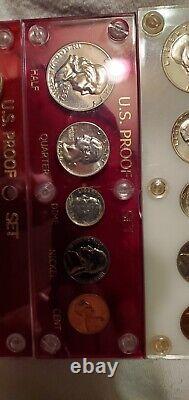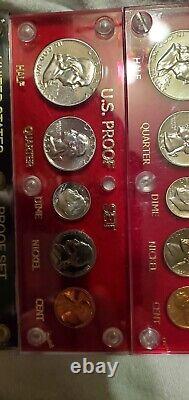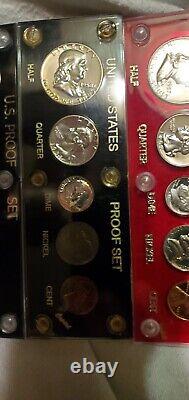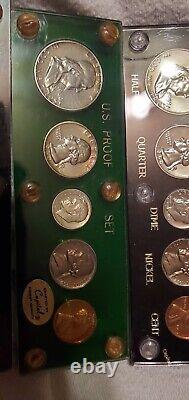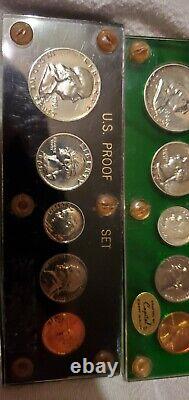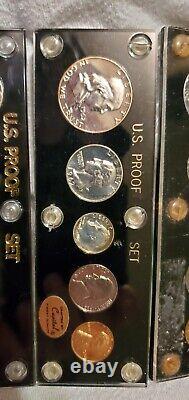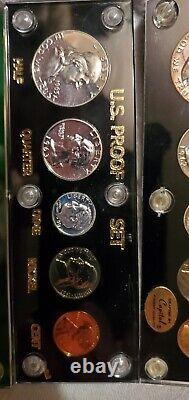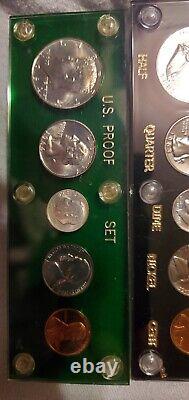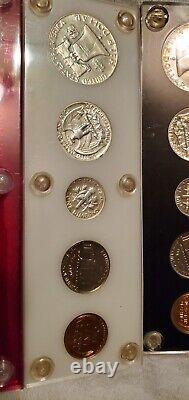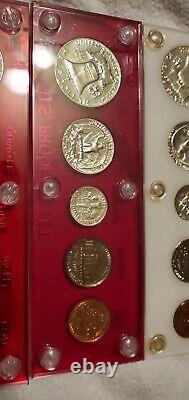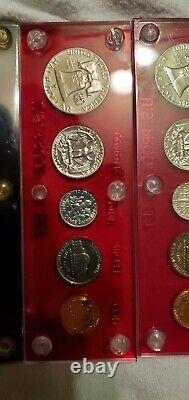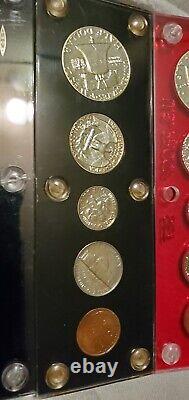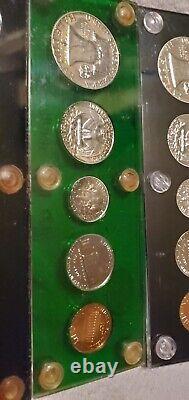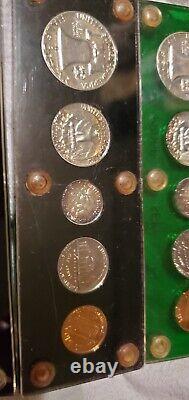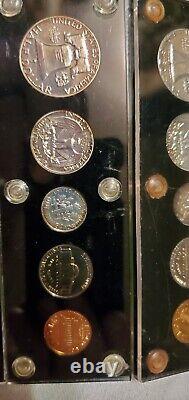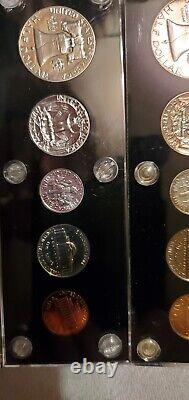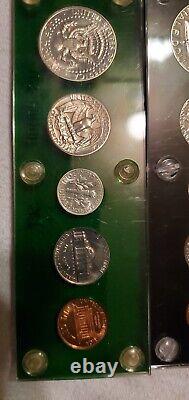 Silver Proof Sets featuring 90% Silver Coins in holders. Each coin in this set is highly collectible and has been struck to Proof quality, making them a great addition to any coin collection. The asking price is from Greysheet prices. The set includes coins from the Philadelphia Mint and has not been graded, allowing for the new owner to assess the condition themselves. The sets come in the holders as pictured.
These coins have a fineness of 0.90 % and are composed of silver. This is a must-have for any serious coin collectors looking for a unique and rare set.
Problem free gem condition coins, a few may have slight rainbow toning, and some have very nice Cameos, but any flaws, scratches or dulling is not on the coins, but on the acrylic holders. Ask for any pictures of the coins if you would like more.