2023-S US Mint Silver Proof Set of (10) Pieces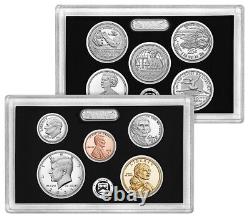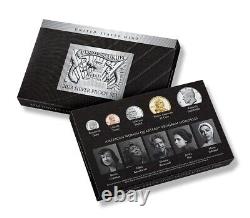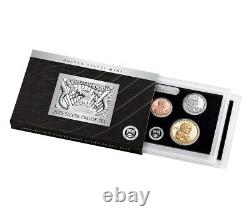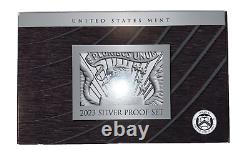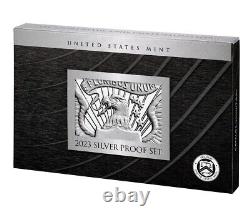 This 2023-S US Mint Silver Proof Set includes ten coins that showcase the craftsmanship and design of the United States Mint. Each coin is made of silver with varying denominations and features a striking design. The set includes coins that have never been circulated, ensuring their pristine condition.
The 2023 United States Mint Silver Proof Set® contains 10 beautiful proof coins, each bearing the "S" mint mark of the United States Mint at San Francisco. It's the perfect gift for special achievements, promotions, graduations, and more!
The 2023 Silver Proof Set features five 99.9% fine silver coins from the American Women QuartersT Program with proof finishes honoring. Bessie Coleman - pilot, advocate, and pioneer who flew to great heights as the first African American and first Native American woman pilot, as well as the first African American to earn an international pilot's license. Ole - indigenous Hawaiian composer, chanter, kumu hula, custodian of native culture, traditions, and natural land. Eleanor Roosevelt - first lady, author, civil liberties and human rights advocate, and chairperson of the United Nations Human Rights Commission instrumental in the passage of the Universal Declaration of Human Rights. Jovita Idar - Mexican-American journalist, activist, teacher, community organizer, champion of bi-lingual education, and suffragist. Maria Tallchief - America's first major prima ballerina who broke barriers as a Native American ballerina. The half dollar and dime are also 99.9% fine silver, and each set is accompanied by a certificate of authenticity. The set comes with a certification from the U. Mint, verifying its authenticity and quality. The coins were struck in San Francisco and have a proof finish, giving them a mirror-like shine. This set is a must-have for any coin collector or enthusiast.